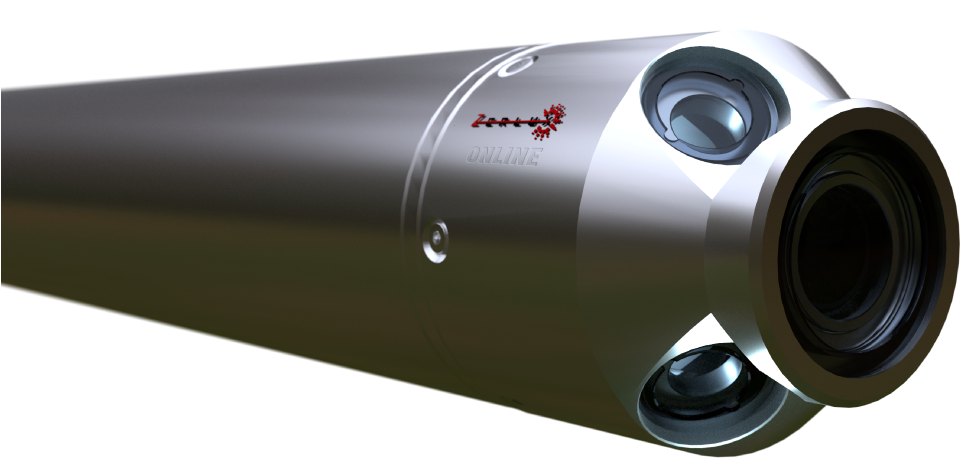 Real-time
Fiber Optic Camera
with online connection
Inspection with applying the Online Downhole Camera is the most valuable and highly improved visual well logging technology because it exclusively provides the operator with real-time visualized information about the status downhole pipelines and wellbore internal surfaces (casing, tubings, drill pipes and open hole).
Zerlux developed a high temperature-proof (up to 355°F) Full HD resolution online camera with a unique passive cooling system applied on an armored fiber optic cable for downhole operations in deep and HPHT wells. Ultra-high resolution provides the client with alone-standing, real-time and highly detailed visual information to make the right and quickest decision with purpose of saving rig time and therefore consequently reducing operational and well workover costs.
Practical advantages
Real-time monitoring/visualization
Extreme temperature resistance
Ultra-High-resolution video
Case videos
Flow restriction
There are different causes which may restrict the continuous fluid flow in the drill pipes/tubings that may result drastic production decline and/or occasion immediate safety and environmental problems. Access to the wellbore could be technically limited and operators having deficient information about the actual well-conditions are not be able to make exact and proper decisions on the technological processes. With application of Zerlux OptEye Downhole Camera Family above mentioned barriers can be clearly and perfectly identified, and the most cost-effective and technically proper solution can be applied to solve it.
Valve Failure
Sufficient and reliable operation of any kind of subsurface valves are essential, particularly the safety valves. Although valves are manufactured according to highest quality standards, valve failures are the most experienced problem in the petroleum industry. The most trustable method to check the actual condition of valves is the visual inspection. In our days, only Zerlux OptEye Downhole Cameras can provide unique-clear visualized information to the surface operators about the working status or mechanical faults of downhole valves.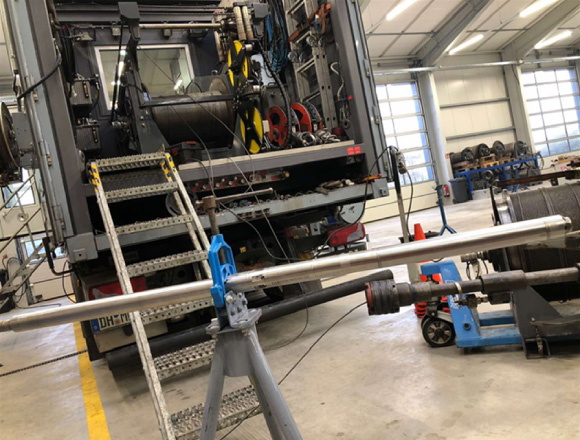 Armored Fiber Optic Cable
Conventional Fiber Optic technology is widely used in the telco industry and has become more popular and widely used in the Oil & Gas segment as well. The fiber optic technology is used for real time logging and monitoring of acoustic (DAS-VSP), temperature (DTS), pressure (DPS) data from the wells. The key factor is the almost unlimited data transmission capacity through the fiber that allows operators to collect and handle a tremendous amount of data simultaneously.
Zerlux operates with multi thousands meter length of specially armored (high ripper proof) fiber optic cables in order to provide Full HD resolution online video. Cable debit capacity specifications are the same as standard wireline cable.
Datasheet
Armored Fiber Optics Cable
Cable OD
5.55mm
7/32"
Breaking Strength
25kN
Temperature Rating
150°C
300°F
Pressure Rating
690bar
10 000psi
Blending diameter
406mm
16"
Zerlux provides also a rent service of fiber optic cable to customers in case of needs.